Workspaces
A VIKTOR environment setup for an organization may consist of multiple workspaces. These workspaces are shown on the landing page when logging in. Each card represents a workspace and consists of a brief description of the functionalities of the application. The administrator of the environment can update these details at any time.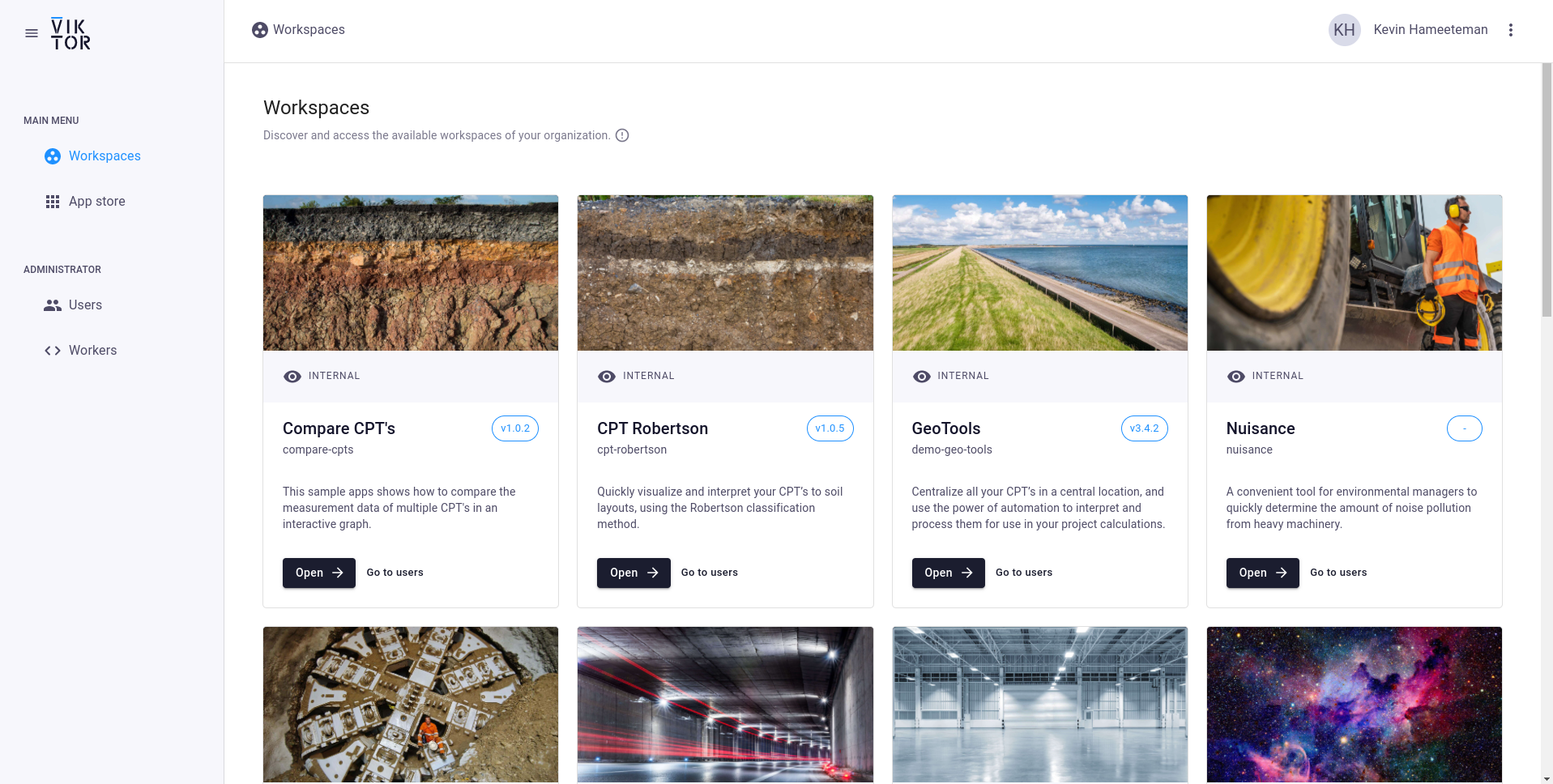 Creating a new workspace​
Coming soon.
Updating an existing workspace​
An administrator can edit a workspace by clicking on the three dots on the corresponding card in the workspaces panel. A modal opens in which you will be guided through the following steps.
1. Workspace details​
Basic information such as the "Name" and "Description" (max. 170 characters) of a workspace can be updated.
2. Workspace image​
Optionally, a workspace image can be uploaded which will be shown on the workspace card. Please keep in mind the following restrictions and limitations:
The image should be a JPG, JPEG, or PNG.
The image may not be larger than 300 KB.
The image will be cropped to fit the frame of the card, therefore we recommend a 16:9 aspect ratio.
3. Workspace visibility​
In this step the visibility of a workspace can be managed by setting it to one of the following levels:
Internal: All users of the environment can see and access the workspace, with the exception of users flagged as "external".
Private: Only invited users can see and access the workspace.
Archiving an existing workspace​
Coming soon.